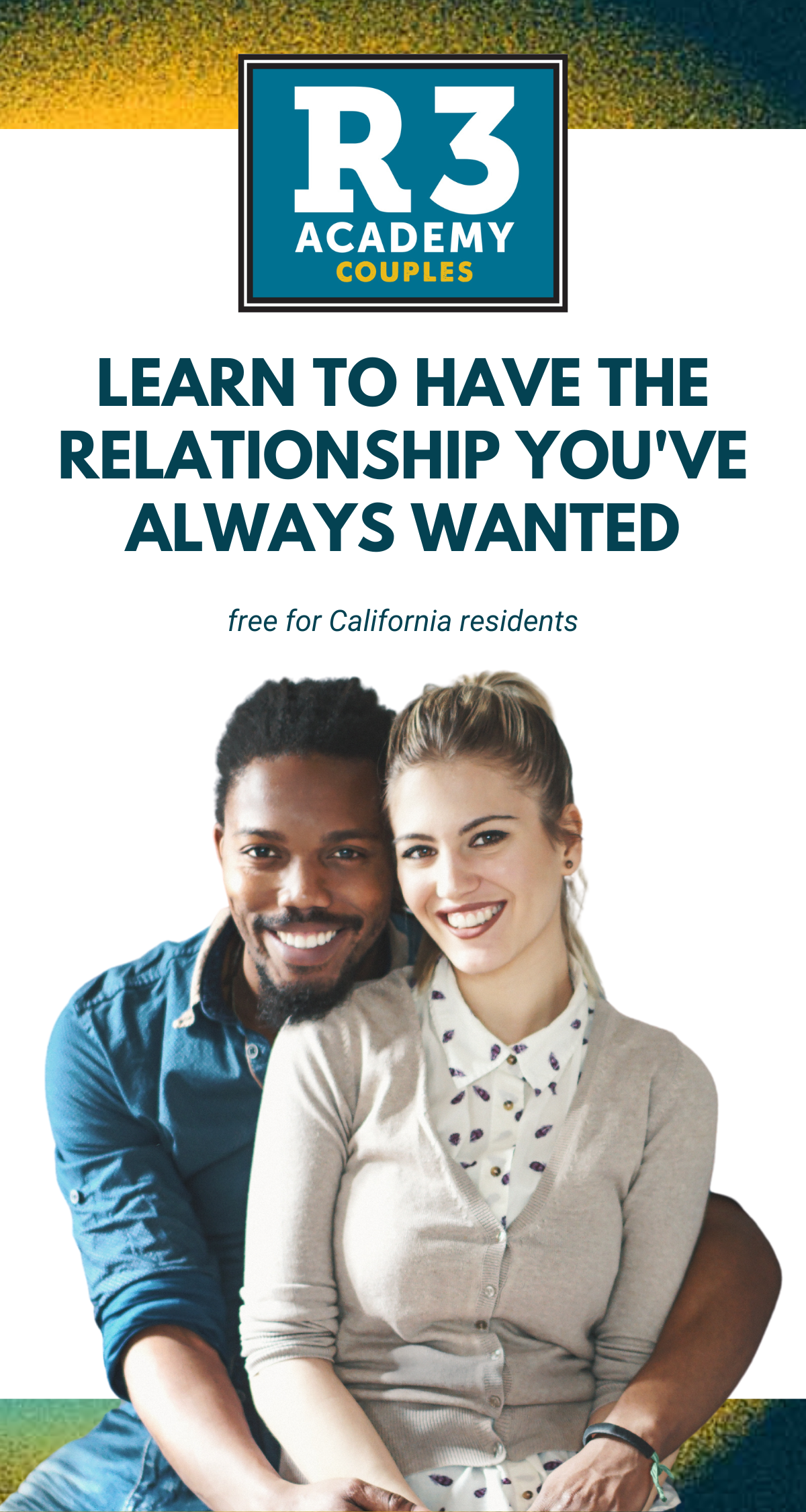 Tuesdays 7:00p-9:00p | Dec. 5, 2023 – March 5, 2024* | via Zoom | Instructor: Ben C. | English
*No class on December 26th, 2023 and January 2nd, 2024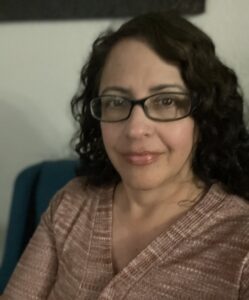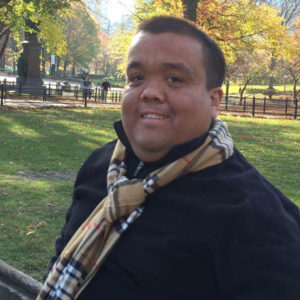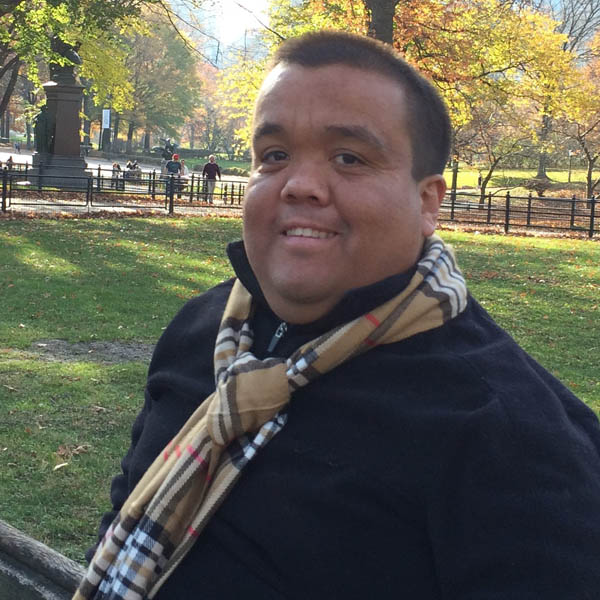 This is the amazing team who will be with you for your entire R3 Academy for Couples – Livestream workshop via Zoom.
Your Instructor has many years of experience and receives high marks from participants for his enthusiasm and empathy. Your Host is available during every workshop session to manage the Zoom platform, answer questions, and assist the Instructor. Tech Support is available before and during the workshop to assist participants who need help downloading, accessing, and using the Zoom platform.
Workshop Schedule
Starting Dec. 5, 2023 | Tuesdays 7:00p-9:00p
Application Deadline: November 21
---
Session 1: What Makes for a World Class Relationship?: The pillars to a "World Class Relationship" are unveiled, giving couples a road map for the R3 Academy for Couples.
Session 2: Necessary Steps to Make a World Class Relationship a Reality: Couples learn what to do, what not to do, and why they act in certain ways in their relationship. Eye opening and empowering, this session sets things in motion for deeper growth and nurturing satisfaction and happiness.
Session 3: Power Listening is the Key to Unlock a World Class Relationship: Learning how to listen is the missing ingredient in many couple relationships. After this session, it will no longer be missing, and will likely become the most transformative communication skill in the relationship.
Session 4: Changing Behaviors for a World Class Relationship: To grow in a relationship from where it is, changes need to be made. Couples discover how change is possible, but not in the way most people think. Learn new ways of thinking and communicating that make change possible, even probable.
Session 5: Surrender & Caring in a World Class Relationship: In couple relationships, both partners yearn to be loved and cared for. In other relationships, people desire to be appreciated. This session is filled with self-discovery of what makes you feel loved and appreciated.
Session 6: Learn the 6-Step Win-Win Process to Resolve Conflicts: Conflicts in relationships are inevitable. How we deal with conflicts can build up or tear down a relationship. This session provides insights and skills to help couples strengthen their relationship as a result of how they handle conflict.
Session 7: Apology & Forgiveness in a World Class Relationship: Apology and forgiveness are essential for growth and health in a lasting couple relationship. Couples find the session enlightening, liberating and healing to their relationship.
Session 8: Nurturing the Relationship: Growth in a relationship takes intentionality and purpose. Couples take time to create a list of relationship-nourishing ideas that will take things to a new level.
Session 9: Dealing with Difficult Emotions: Couples can get blindsided by negative emotions and feelings. This session kicks off with a focus on "Dealing with Difficult Emotions". Learn what they are and what to do when they emerge.
Session 10: Tools to Deal with Difficult Emotions : Couples learn about triggers and how to manage difficult emotions in the midst of life.
Session 11: Creating a Plan to Deal with Difficult Emotions: With dozens of new tools to deal with difficult emotions, couples review their toolbox and identify the tools they want to use individually and as a couple.
Session 12: Making Money Work: The issue of money is often a stress point for families. Learn how to reduce the stress by better understanding finances, setting a budget in motion, and creating a plan that works for the entire family.
Steps to Enroll in the R3 Academy
Healthy Relationships California (HRC) offers the R3 Academy for Couples free of charge to California residents thanks to a federal grant that offsets all the costs for the program.
HRC is required to enroll participants with a multi-step process. Due to limited space per R3 Academy and the high demand to attend, completing the enrollment process as soon as possible is advised.
Complete an online survey to ensure you are eligible for the free R3 Academy for Couples. To be eligible, you need to live in California and enroll with your partner. Applicants must be 18 years of age or older.
Read and sign the Consent Form that is at the end of the Eligibility Survey, and confirm receipt of the Privacy Statement you'll receive via email.
Complete a confidential demographic survey, conducted by phone with an R3 Academy Representative.
In addition to offering the R3 Academy, HRC is also researching the impact our programs have on participants. Prior to starting the program, an R3 Academy Representative will call to give you a survey that asks general questions about your relationship with your child/children and your partner/co-parent. All responses are confidential. (Note, steps 3 and 4 can be done at the same time).
After Step 4 is completed, you'll be officially enrolled to attend an R3 Academy.
Fully enrolled participants will receive a shipment prior to the first session that includes the course curricula, an R3 Academy polo shirt, and other program materials.
You also will be contacted several times throughout the workshop by an assigned R3 Academy Coach, who can provide referrals to additional support resources.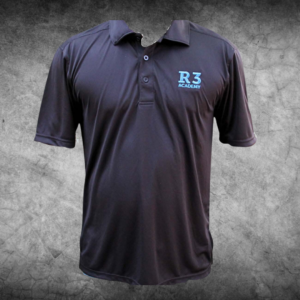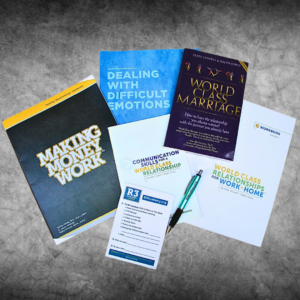 R3 Academy Curricula
Comprehensive Reference & Exercise Manuals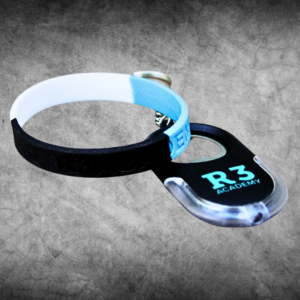 The R3 Academy Customer Service Line is available to answer your questions. Leave a message, 24/7, at (877) 989-7501 and an R3 Academy Representative will respond within 2 business days.
These programs teach valuable relationship skills that have been helpful to many! These programs are not, however, intended for treatment of domestic violence, drug or alcohol abuse, or other addictions. If you are experiencing any of these in your relationship, we urge you to seek additional support. If you need help with domestic violence:
https://www.thehotline.org/
Funding for this project was provided by the United States Department of Health and Human Services, Administration for Children and Families, Grant: #90ZB0026. These services are available to all eligible persons, regardless of race, gender, age, disability, or religion.
Any opinions, findings, and conclusions or recommendations expressed in this material are those of the author(s) and do not necessarily reflect the views of the United States Department of Health and Human Services, Administration for Children and Families.
Healthy Relationships California (HRC) is currently conducting a study to understand how the R3 Academy for Couples benefits couples. Participation in this research study is completely voluntary. Participants are compensated based on achieving attendance milestones and survey participation.