A Message From Your Instructor
Read the Message
Hi again from the R3 Academy. I hope you've been able to use the Skills to grow even closer to your loved ones over the past few weeks since I last checked in.
As you may remember, as part of our research project we need to collect just a little more data about your experience with the R3 Academy. I wanted to let you know that someone from my team will call you and your partner in a week or so to ask you the final round of questions. I would consider it a personal favor if you would take the time to answer. Your feedback will help me to be a better instructor AND will help the R3 Academy to continue providing these workshops for free. Because it's so important that you participate, as a thank you you'll receive a $25 Kohl's gift card.
I'm so grateful for you and your dedication to improving relationships. I'm also grateful for your help with this research project, since I know it will make a difference in the lives of others. Thank you!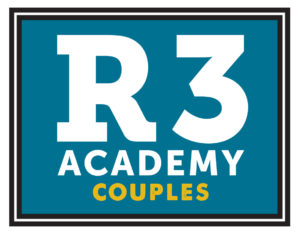 Share the R3 Academy
Copy the text and link and paste it into a text or email to someone who will benefit from the workshop.
I just finished taking a really amazing course all about healthy relationship and communication skills. I think you'll love it! And it's free for Californians. Check this out to learn more about it or to sign up: R3academy.org/couples